Oscutune

Type

PvP

Gravity

0.84g

Temperature(Min/Max)

23°C

Radiation

2.3

Atmosphere Density

1.217Kg/m3

O2Content/Breathable

yes

Moon

0
Oscutune is a temperate planet. Atmosphere is breathable. Since update 7.5 it is the only planet where one can find Zascosium Ore. Erestrum Ore can also be found here. Pentaxid raw material used for Pentaxid refined can be found here as well. However unlike most planets the large crystals that yield Pentaxid do not spawn in shallow waters that cover the planet. They only spawn in large blue crystals in the bottom of it's deep blue oceans. The planet is guarded by many Epsilon fortifications and drones.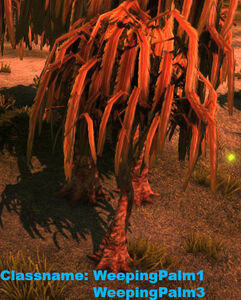 Flora
[
]
Fauna
[
]
Drones
[
]
Plasma Drone
Large Plasma Drone
Ore
[
]
Points Of Interest
[
]
Epsilon Fortress MKII

Epsilon ComCenter MKII

Epsilon Outpost MKII

Epsilon Spaceport MKII