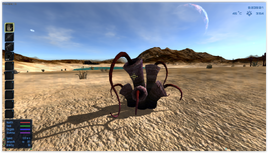 Akua Fruit is a plant found on Omicron, the desert planet. The plant is a short collection of tubes with long, spindly tentacles coming from each tube.
The actual fruit looks similar to the real life Dragon Fruit.
The plant is named after a popular African name, meaning a thirst for travel. Dragonfruit also comes from Africa.